Pikabu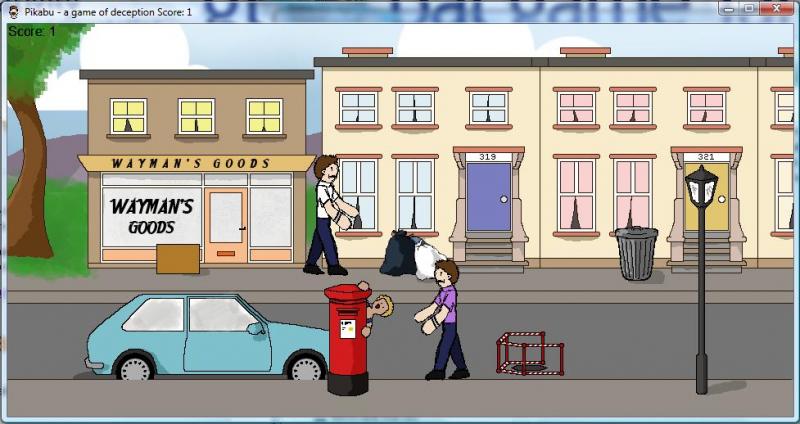 Pikabu was a succesful entry to the second annual Global Game Jam. The game was a very simple concept on the theme of deception, you are part of a group of young children that like to scare adults by popping out on them, as you feel you are not being noticed enough.
Made in game maker, I acted in a team alongside Catmoo. and Timothy Wayman. I helped on the project as a joint game designer, producer, programmer and audio designer (if you listen very closely in the game you can hear my self composed music!) We used our time efficiently and managed to get a very good working game from our original conception which was not too different from the finished product.
We also managed to meet two achievements of the event:
Singing the Body Electric; our game contained only body and vocalisation for sound effects and music.
Take Five; the game takes less than five minutes to complete.
We also won awards at our location the jam took place (so that everyone would win) and achieved;
Most Funniest game
Best Pre-school friendly game
Most like reverse whack-a-mole
You can download the game here
.